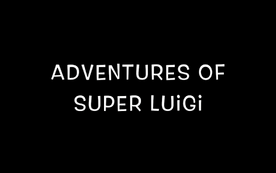 Adventures of Super Luigi is about Super Luigi and his friends that go on different adventures in each episode. The series premiered with the episode, "The Missing Bike" on May 26, 2018.
Full Cast
Main Cast
Main Recurring Cast
Minor Recurring Cast
Minor Cast
Special Cast
Behind The Scenes
Episodes
Main Article: Episode Guide
1. "Sleepover and Over"
2. "Dobi's Wand"
3. "Imposters!, Part 1"
4. "Imposters!, Part 2"
5. "Dobi's Birthday, Chapter Two"
6. "Night of the Living Snacks"
7. "Toad's Girlfriend"
8. "Luigi, the Gamer"
9. "Koopa Troopa's Brother"
10. "Christmas Squad"
11. "Squad: Into the Poke-verse"
12. "The Big Change"
13. "Luigi Gets Hurt"
14. "Dobi See, Dobi Do"
15. "Super-powered Squad"
16. "Baby Snake"
17. "The Advertisement"
18. TBA
19. "The Narrator Quits"
20. "The Cape is Lost"
4.

"Koopa Troopa, the Zombie!"

5. "The New Look"
6. "Dobi's New Car"
7. "Dobi's Homework"
Trivia
A gag in the show is that many characters change their voice because they don't like it.
Evan said that anyone can make an episode, as long as everyone agrees to do it.
The series might take place in 1991 or 1992, as mentioned in "The Spy".
Gallery
Main Article: Adventures of Super Luigi / Gallery